Testimonials
Hi Andy,
PumpkinDespite the fact we contacted you at the last minute so had no idea what to expect we were all delighted with the outcome. The kids all had a great time, the adults could relax because you kept the kids all happy and busy and you even managed to incorporate our suggested games into the disco....We did have one complaint - it wasn't long enough! So be warned next year we aim to change that.
Thanks
Hi Andy, Thank you very much to Roger for saturday night ...one happy bride and groom, and guests! Good job! and tell him he did great at the ceilidh calling! Hope to work with you and your team again soon.
Many thanks!
Cheryl - Wedding Planner
Hi Andy,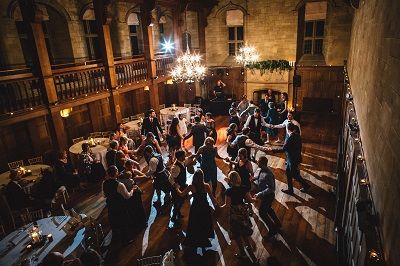 We just wanted to send an e-mail to say thank you so much for coordinating the band and for being our DJ at Achnagairn House on March 19th for our wedding.  
Amy and her band were simply amazing!  Everyone commented on how fun the ceilidh dancing was.  We also had the best time dancing to the popular music.  
Dear Andy,
Just wanted to say how much I enjoyed the music that you selected for my birthday party it was perfect . Everyone really enjoyed the evening. I will definitely recommend you to others.
Thanks again.
Jane X
I just wanted to say thank you again for all your help, the amazing music and BIRO!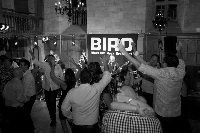 As you probably noticed, we all had an absolute ball and the music was definitely a huge contributing factor to this (as well as the video, which I have just shared with a whole lot of guests as they wanted to watch it again!).  We all had an absolute blast.
Please pass my thanks onto BIRO - they were awesome.
Thanks again
Kevin and Sarah - Joint Birthday Party
We couldn't be happier with the service we recieved from MediaPro. Andy and his team were unbelievably helpful and flexible. They were able to accommodate every idea we had for our wedding which spanned 3 days and on the day itself their work was so flawless that no one even noticed they were there! Above all that, Andy & his team were such nice people, it was just a pleasure to have them at the wedding!
Richard and Shelley - Wedding Reception
We couldn't recommend Andy and Media Pro highly enough.  Exceptionally organised and very responsive to all emails and requests; Andy was a delight to work with (and a very calming person to have around during wedding chaos!).  The DJ set and piper went down a storm and dancefloor was packed all night.  Absolutely fantastic!
Thanks Andy
Sam and Hazel - Wedding Reception
Hi Andy
Hope you're well. We just wanted to say a huge thank you for Saturday. It was a fantastic night and our guests really enjoyed themselves, it was great to see them all up dancing and smiling. The music was fab and you were just excellent so thank you so much.
Looking forward to seeing you again, maybe New Year's 2018!!!!
Thanks again and all the best
Julie and Angus - Wedding Reception, DJ and Disco